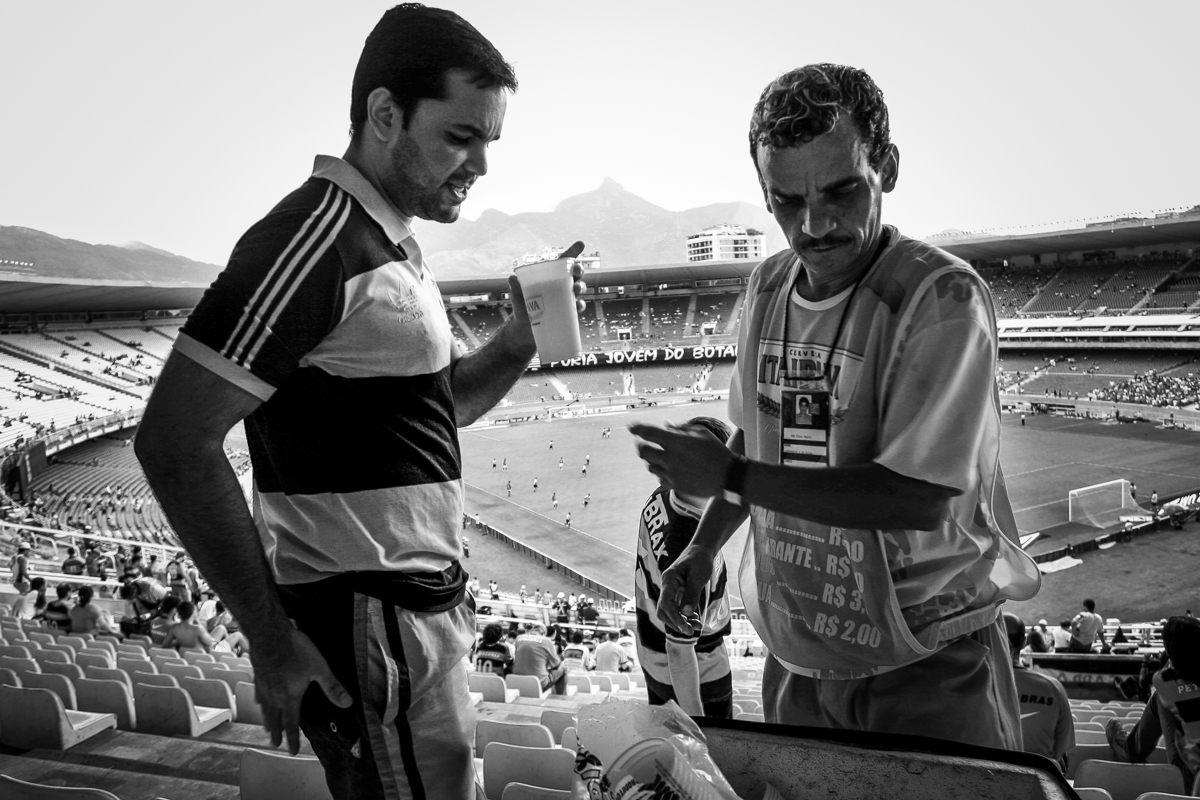 In Brazil the love of football has played an important transformational role, as a bridge between the "elite" who brought the sport from England, the biggest colonial empire on the planet, and the people from a Brazil that in the eighteen hundreds consisted mostly of former slaves. By bringing together black and white, the elite and the poor in the same place football demonstrated that skills are more important than family name or the color of ones skin. (Anthropologist Roberto DaMatta)
With a capacity for 78,838 spectators, Maracanã in Rio de Janeiro is the biggest stadium in South America. It was officially opened in 1950 to host the FIFA World Cup. It was one of the main venues for the 2014 World Cup and the host site for the championship match. It was also used under the 2016 Summer Olympics and Paralympics.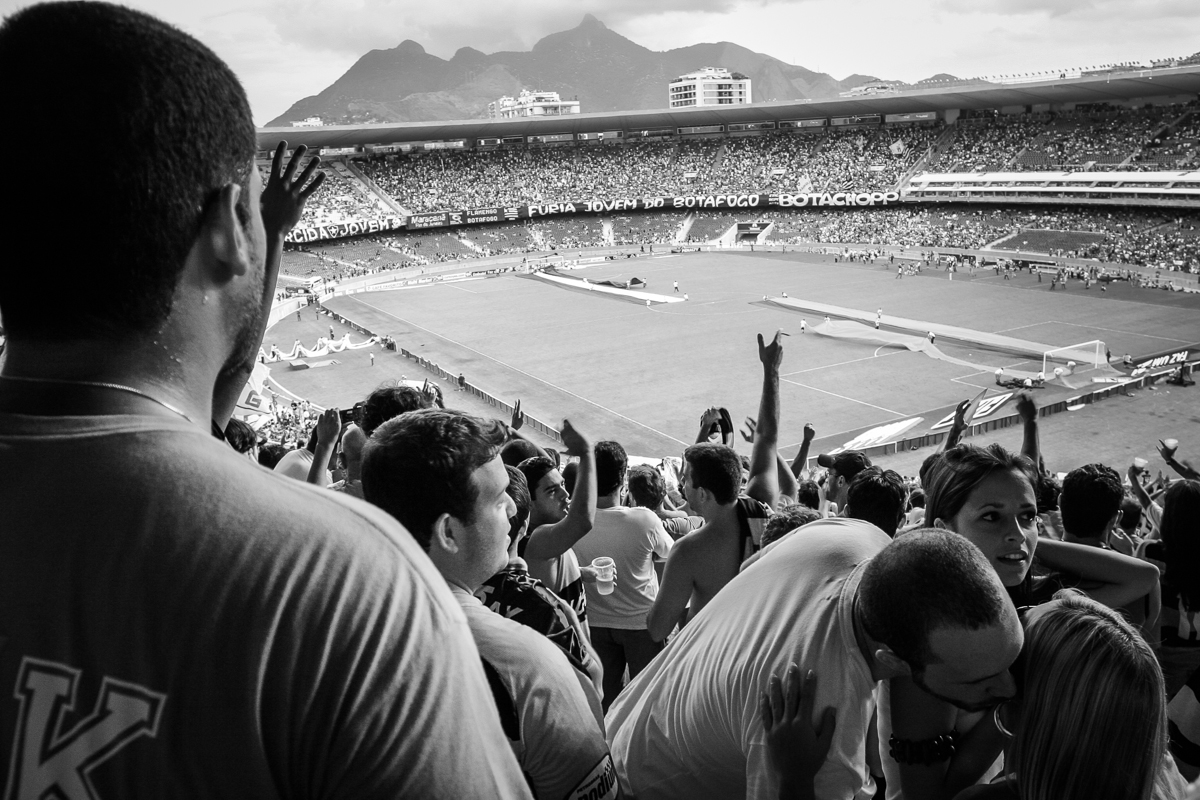 Maracanã is the home stadium for the two Rio teams, Fluminense and Flamengo. In 2007 I was there watching a local match between Flamengo and Botafoto. This photo essay is trying to convey some of the passion and emotions of football in Brazil.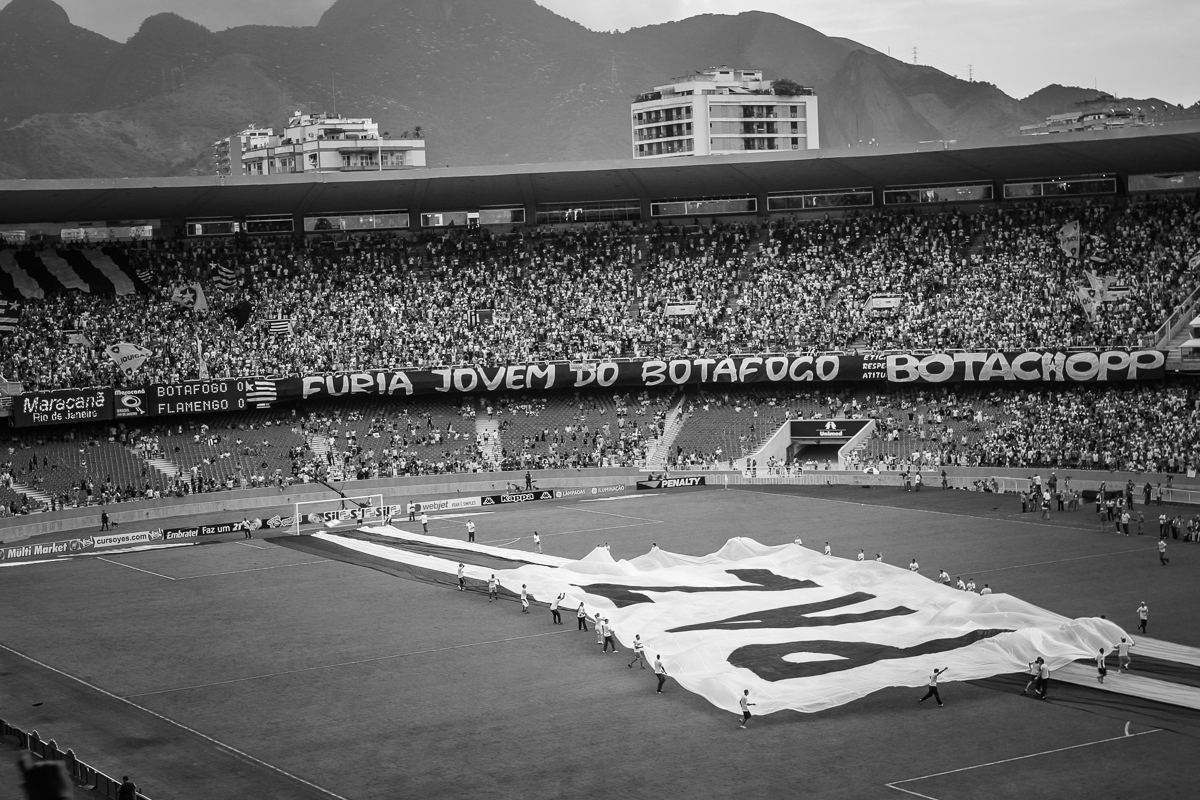 Before the game starts a big banner saying "Peace", is brought to the center of the field along with banners with the colors of the two teams.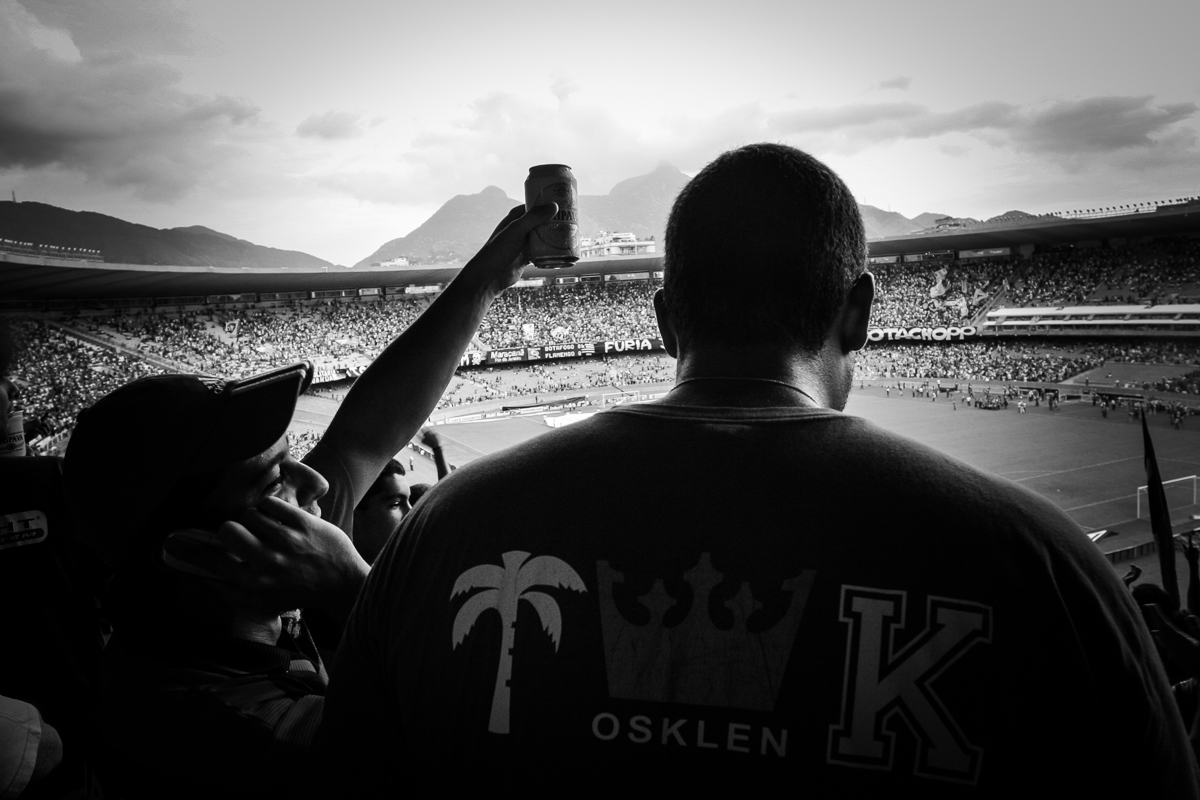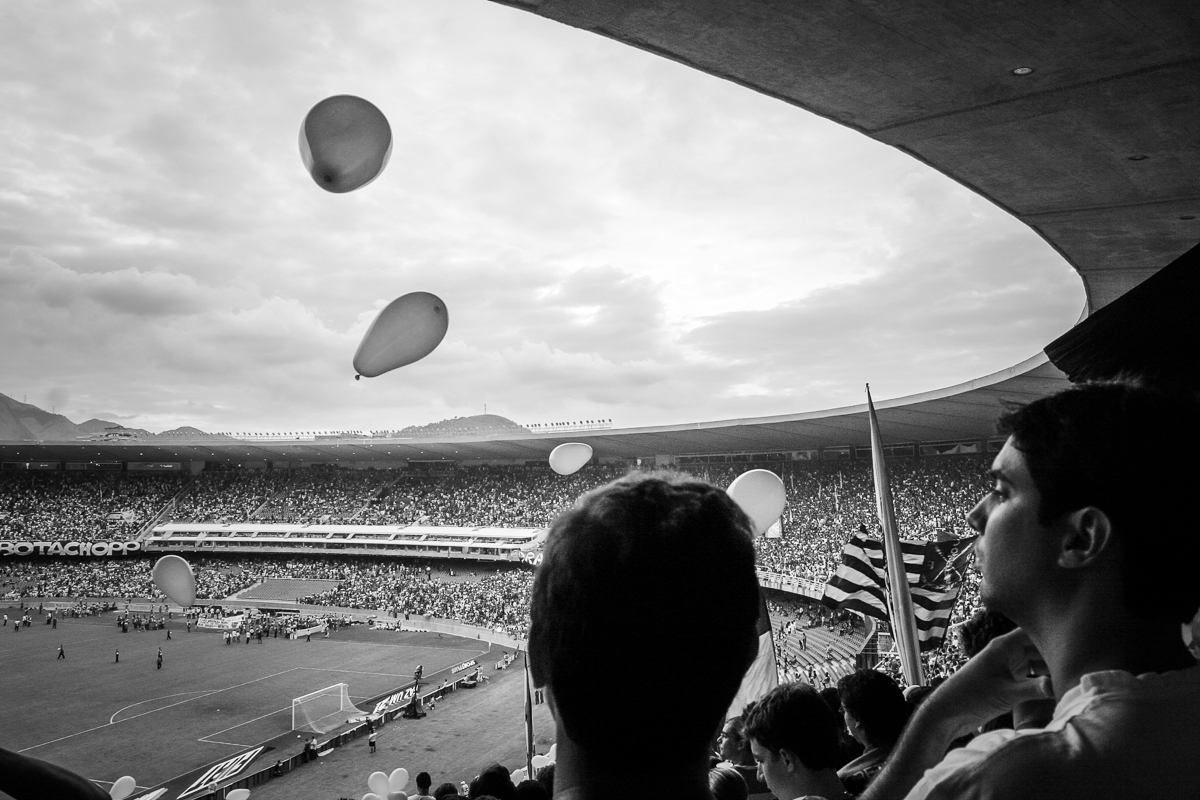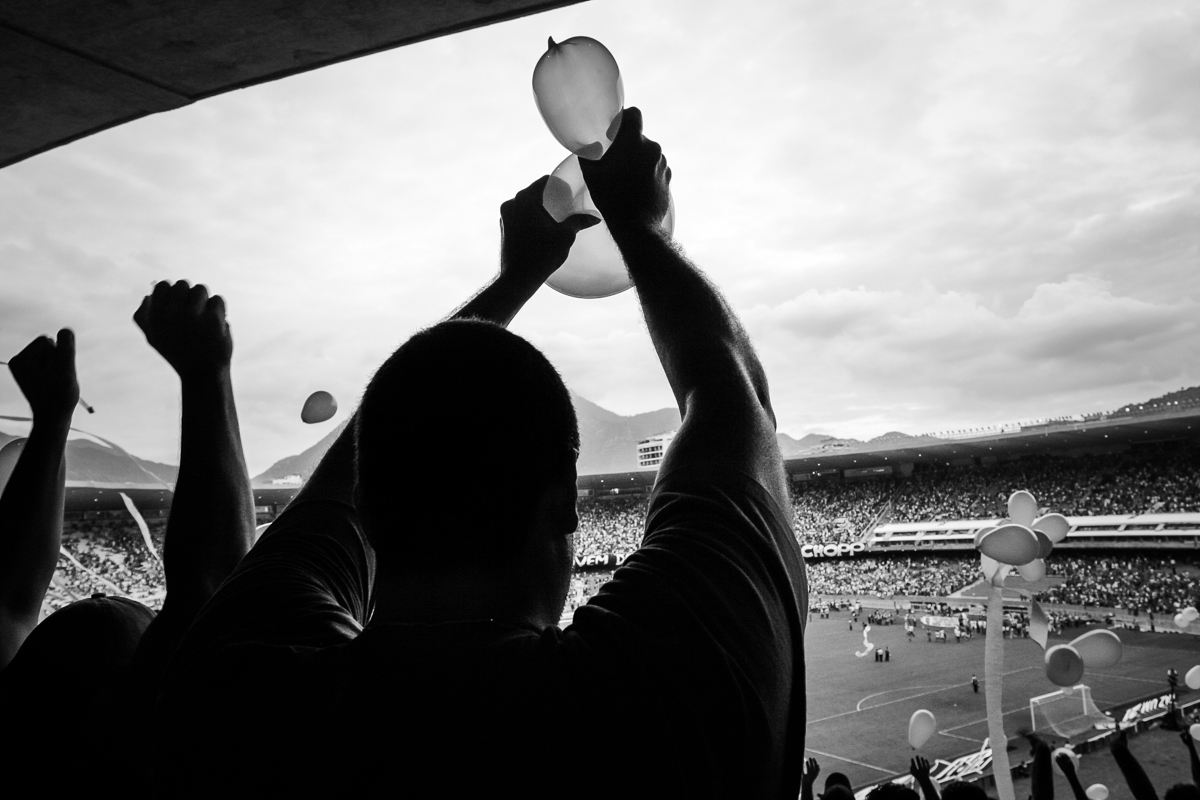 Balloons and toilet paper are flying in the air as the game is about to start.